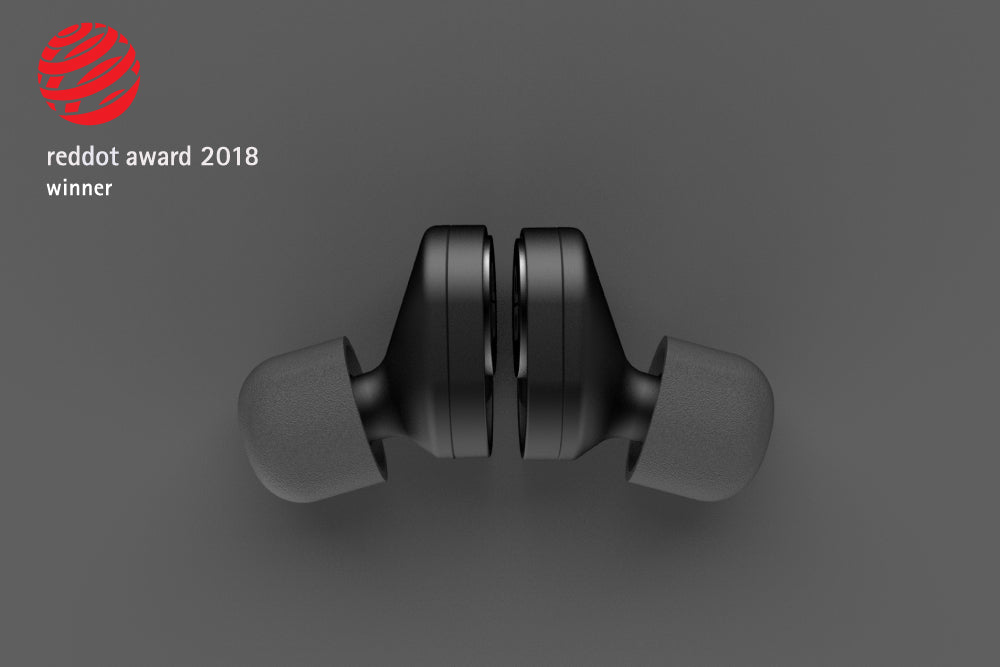 TWO AWARDS TO DBUD

in two product categories: Audio and Healthcare



ABOUT THE RED DOT AWARD

40 jury members test the products individually in the course of an evaluation process spanning several days.
48 product categories, ranging from audio and healthcare, to fashion and accessories, to consumer electronics, vehicles and furniture.
A strict judging criteria is the basis of the jury's evaluation, ensuring a thorough assessment of functionality, formal quality, ergonomics and durability.

PRODUCT REVIEW BY HISPASONIC
"We have been testing the plugs in various situations, at home listening to music with my equipment at a high volume, playing with headphones, I visited a club with a powerful PA, and I also tried to take them through the center of the city -Valencia-.".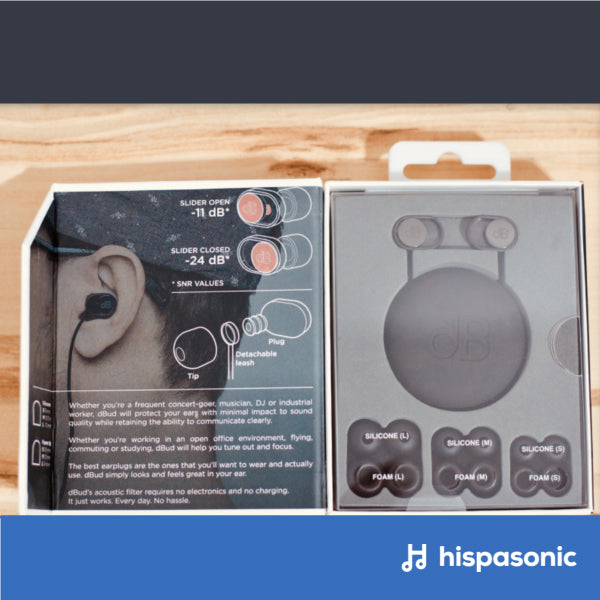 ABOUT HISPASONIC
For more than 15 years, HISPASONIC has served as a portal of content and services, located at the intersection where musicians and sound professionals are united by technology.
PRODUCT REVIEW BY DJWORX
TOTAL SCORE FOR dBUD: 8.9
SCALE 1 – 10
SUMMARY:

· Happy with dBud's sound filtering, even in comparison to custom-moulded pro filters that are 3 times more expensive.
· Compared to another brand in the same price range, dBud ear plugs are much more versatile, and more 'bang-for-buck' at the same price, thanks to the actual noise filtering system and two volume settings.
PRODUCT REVIEW
BY Andy Tatt, Music Photographer

SUMMARY:

"When I don't have these (dBuds) in, the leash comes into play, with the ear plugs being magnetic, they stick together making a magic necklace to wear in style"

"I can adjust the volume according to what I am shooting. An acoustic session now can hold the -15db setting whilst tearing it up for some European rock music will need the -30db"
ABOUT ANDY TATT
Andy's vision is simple, understand a client's objective and desires, then communicate it through his work. His work has been featured on many different platforms both digitally, but also in printed publications and designs.